6/19/18: We have decided the date for our 2019 Jane Harting Cancer Benefit Truck Show and Picnic. The 4th annual event will be held on Saturday, June 8, 2019 from 10 am to 2 pm. Please follow our benefit page (link at left of this page) for more informtaion and updates. Thank you to all who have donated to, helped with, or attended our events in the past! We are looking forward to 2019 - it will be here before we know it!
7/12/17: Our president, Rebecca Yoder, was named Women in Trucking's July Member of the Month! She and our CEO, Lynne Cover, were interviewed by Dave Nemo on XM radio channel 146 on Monday, 7/10/17. Here is our recording of the interview.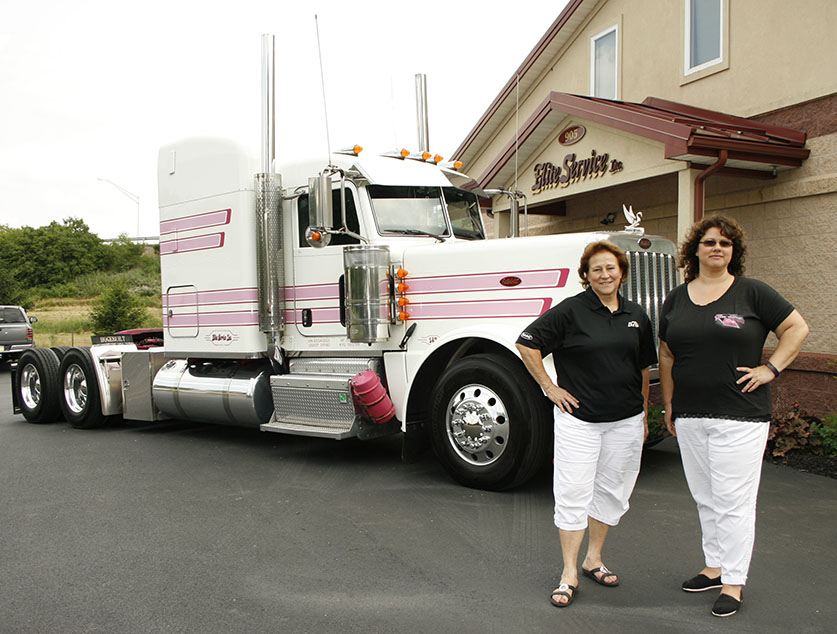 "
1/27/17: We have decided to bring back the Jane Harting Cancer Benefit/Truck Show/Picnic for a second year. This year's event will be held from 10-2 on June 24th, 2017 at our property at 905 Stone Hill Road, Denver, PA 17517. Please see our
2017 Jane Harting Benefit Truck Show and Picnic
page for more information and updates. We will also be posting info on our Facebook page. If you would like to make a donation, please contact Rebecca Yoder at 717-419-5737.
10/25/2015: Our owner and CEO, Lynne Cover, was featured in the Sunday issue of the Lancaster Newspaper. Lynne, a breast cancer survivor, has taught us all to live by her motto: "Failure is NOT an option!". She continues to lead and inspire the rest of us daily. She was the inspiration behind our Pink Ribbon truck. You can read the article here:
LancasterOnline.com Article
.
8/14/2015: Our Military Tribute Truck is here! 144 is the second in our ribbon series and will be driven by Marine Veteran Shannon Ringler.
7/31/2015: Read the story behind our
Ribbon Series Collection
.
7/30/2015: 143 has arrived at the Peterbilt dealer! It still needs stripes and lettering and that will take a few weeks, so watch here for the pictures of the finished truck. Rebecca Yoder and John Porter drove Kevin and his family into the dealer to see it. Since he didn't know we had ordered him a new truck, it was quite the surprise for him! Congratulations on a job well done, Kevin! You earned it!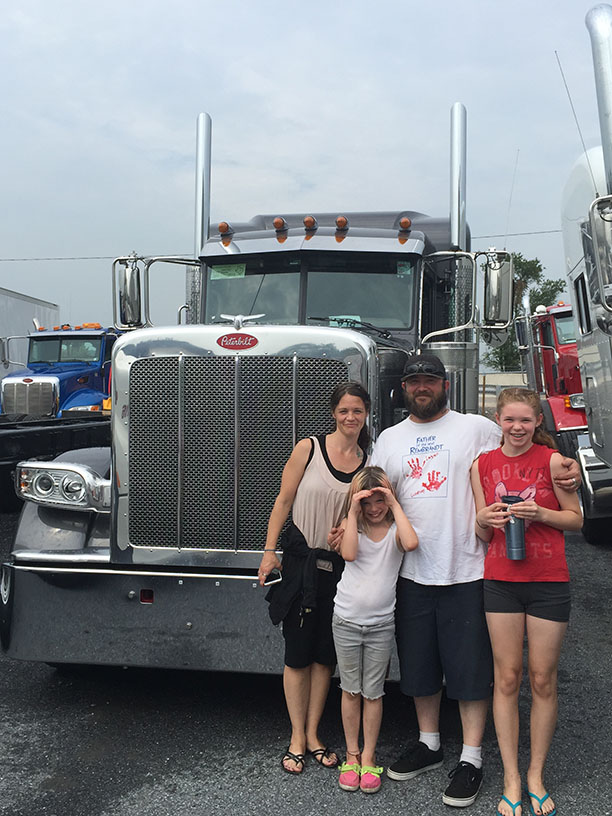 7/28/2015: Our new plow truck showed up today. Bring on the snow!
7/25/2015: Keystone Diesel Nationals at Maple Grove Raceway - Thanks to everyone who came out to see us! We had 141 and 142 (The Pink Ribbon truck driven by Ron Yoder) at the event. We had our new Limited Edition black and Pink 142 t-shirt for sale for $25. We donated $5 from each sale to charity. Ron Yoder made smoked pulled pork and Diana Porter baked cupcakes that were available for a donation. Altogether we raised $822 for a local breast cancer charity called "Help the Fight". They are a non-profit organization that is completely run by volunteers and 100% of donations go to help patients who are currently fighting breast cancer or need assistance obtaining screenings. For more information, please see their Web page at
Help The Fight.org
or find them on Facebook. Please check back later for more information on our Ribbon Series truck collection and charitable donations.
7/24/2015: See our
Shop ESI
page to buy Elite Gear. We are currently featuring our Limited Edition Pink Ribbon Truck shirt, the first in the Ribbon Series. Stock is limited.
We also have a truck and some truck parts for sale.