In 1980 Ron and Lynne Cover owned and operated one truck. They grew by contacting local companies requiring specialized flabed shipping and by 1987 they had five trucks. Late in 1987, Lynne quit her day job and they applied for their own operating authority. Elite Service, Inc. was officially started on October 27, 1987. Ron and Lynne knew they wanted to base the business on quality people and service from the first day.
We started with just one customer, who kept us busy as we steadily grew.
Through the years we have added more customers and more equipment, and we currently operate 25 trucks and 36 trailers across United States and Canada.Our staff has grown from just Ron and Lynne to include their daughters, Diana Porter and Rebecca Yoder, and their spouses, John Porter and Ron Yoder. We also have office Manager Jane Harting and part-time administrative assistant Anita Heydt. We have 27 drivers and two independent contractors leased on. Our shop has four dedicated, full-time mechanics and a full-time truck washer. Most of the maintenance is done on-site whenever possible, which allows us to not only control costs but also keep safety at the top of the list.
Today you will recognize our trucks as the ones with the four stripes on the side. They are working trucks, not show trucks, but many cannot help but to look as they go by. Those four stripes stand the for timeless values that have made our service Elite and have helped us with our success: Honesty, Integrity, Responsibility, and Commitment.
2014 Shopping News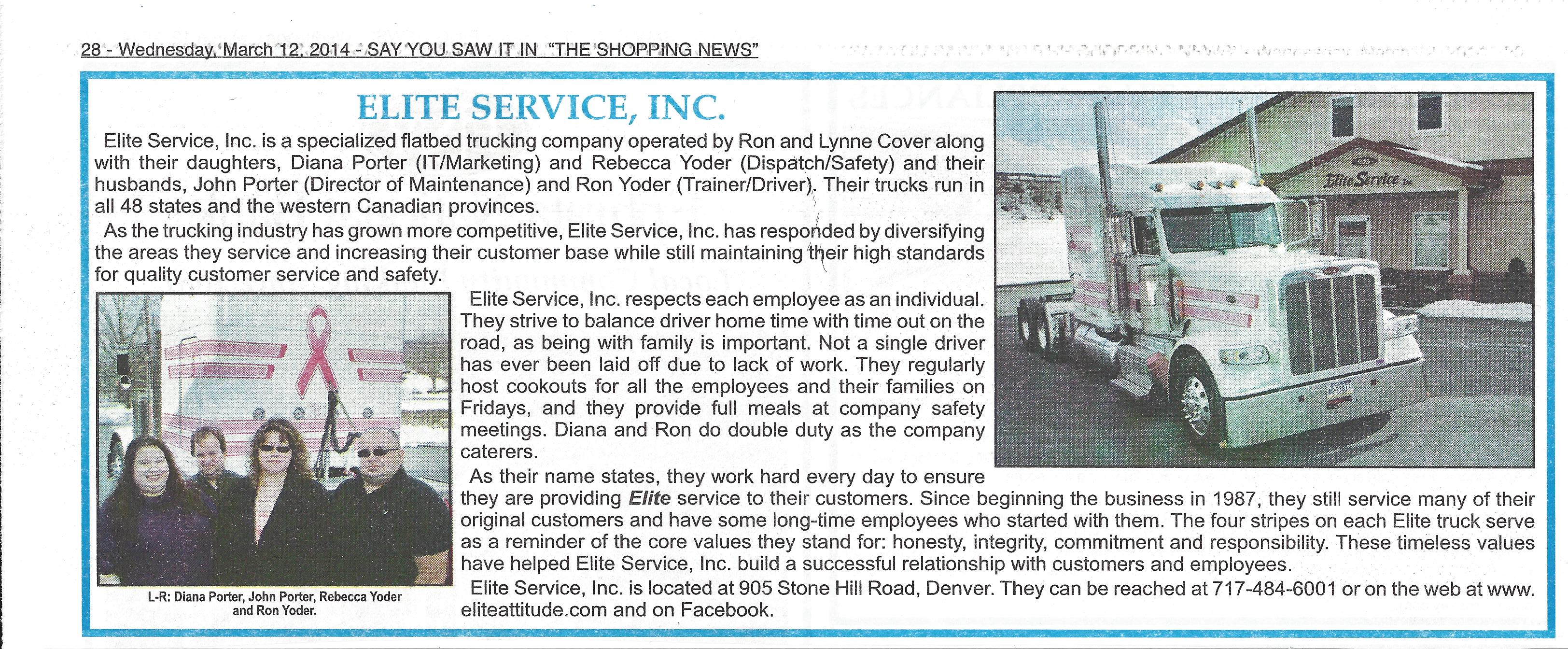 2016 Shopping News